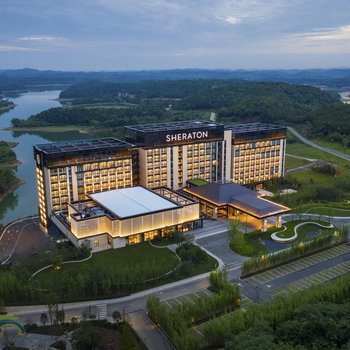 Opened in 2021, the Sheraton Mianyang offers travelers a pleasant stay in Mianyang, whether for business or leisure purposes.
The hotel is 28km from Mianyang Railway Station and 33km from Mianyang Nanjiao Airport. Seeing Mianyang's sights from this hotel is easy with Water Inlet of Xianhai Lake, Xianhai Scenic Area and Mianyangbingxue World all close by.
In their spare time, guests can explore the hotel's surroundings. This Mianyang hotel features parking on site.
If you are looking for a convenient place to stay, our guests have told us that this location is excellent. This hotel is a popular accommodation for guests traveling with families.